Podcast: Play in new window | Download
Subscribe: iTunes | Android | RSS | More
Ben was given full reign to make up this entire episode, from research to writing and the theme. He thought long and hard about topics and how the episode should flow and came up with an idea – Twitter Comedy!
…Then he had an epiphany (appiphany?)
Instead of asking people on Twitter, he did various searches on Twitter, polling people's thoughts and ideas to discuss with Ben. We go from talking about weird inventions, movie ideas, app ideas, childhood memories to weird tweets about the number 22 (this episode number) and everything you could ever think about being Canadian.
Ben calls this segment and new approach to content, Ben Takes to Twitter. Who knows, if it is popular he might make it a recurring segment of all future episodes.
Warning – the discussions go in rapid fire, and they get pretty silly.
Podcast companion blog – see the below Tweets, links, articles and images for every single piece that Ben found while researching this episode, as well as everything we mention.
Part 1 – Our Dedication to Canada Day
Best things about living in Canada
Getting attacked by a goose:
The harsh reality of living in Canada… Being attacked by a Canada Goose, then not knowing whether you should… http://t.co/QCpp5hlvKw

— 91X (@91XFM) June 11, 2015
7 reasons to love Canada living
That indestructible hockey puck:
Snowing and then 6 days later really hot:
This is what living in Canada is like. 6 days ago it was snowing. Now it's too hot for people from INDIA.

— Andrea (@AndieNic) May 26, 2015
My favorite thing about Canada is:
Poutine:
I'd just like to personally thank Canada for poutine.

— el duderino (@NickHike) June 12, 2015
Maple cookies:
maple cookies are honestly the #1 reason i like being from canada

— lauren not cimorelli (@beanielaurisa) June 12, 2015
Part 2 – Discussion of Silly Inventions
Soccer Net shoes:
https://twitter.com/ChalbeeShi/status/589401454273630208
LEGO ATM:
A funny invention, the lego ATM. #in http://t.co/8pVrGhmx #risk #innovation

— Innovation of Risk (@innovaterisk) October 10, 2011
Office tanning lights:
Yo. Invention idea, office lights that provide UV rays and tan you…..thoughts? Side note, back off I'm patenting it

— sd (@samanthadavidd) June 22, 2015
Vape pen pen:
invention idea: a vape pen that also works as a regular pen so you can keep a log of your vape tricks

— jake (@yungfisch) June 13, 2015
Sock machine:
My million dollar invention idea. A sock machine that puts them on for you..infinite mornings made better!

— Johnny Hekker (@JHekker) June 13, 2015
Office texting microwave:
Invention idea: An office microwave that provides updates via txt. Reserve a spot, time left, via site/app.

— Bruce Floyd (@brucefloyd) June 9, 2015
Hint – the website, frictionwave.com does not exist! So, good luck, cybersquatters!!
Part 3 – Weird Childhood Memories
Camping:
Best childhood memory? — There are so many. But i'd have to say the many times we went camping. Nothing better. http://t.co/OFxnW0LMyD

— Erick Days (@Edogg24) June 2, 2015
Caddy lake spider tunnels:
Parachute gym:
Bringing that childhood memory back today pic.twitter.com/vSr16Xhok5

— Maria Jehle (@JehleBeannn) June 10, 2015
Not paying bills:
My favorite childhood memory is not paying bills.

— Zac Galifianakis (@ZacGalifianakis) June 12, 2015
Part 4 – Dumb Movie Ideas
Twitter The Ring:
My movie idea. Twitter account of a evil girl. When you RT one of her tweets you get a DM back reading '7 DAYS'. Then in 7 days you die.

— Coreen Haasbroek (@msbunnypants) November 15, 2011
The actual Evil Girl… GUYS …. DON'T RETWEET HERRRRRR!:
no one doing nothing omg havent been on in this time last year……

— shana hoadley (@evilgirl) March 27, 2010
One of those tweeter guys I know who have neat account names (@oo):
BOOOOOM! Well, I guess I'm up. #Mbstorm

— Oliver Oike (@oo) June 24, 2015
Baby world:
why didn't anybody like my movie idea https://t.co/ZhAZoo3euK

— (ノ◕ヮ◕)ノ*:・゚✧ (@PLACENTAJUICE) December 7, 2013
HER Whoopi:
So here's my movie idea. The same plot as Her, but with Whoopi Goldberg voicing the phone

— Alex Keveney (@AlexKeveney) March 3, 2014
Hummingbirds fighting:
My movie idea is just 90 minutes of these hummingbirds fighting over the feeder on the deck it's very entertaining.

— Dan Tinklenberg (@jrachiever71) June 21, 2015
Hummingbird territorial arc dance, flying in the shape of a U:
Driving Tall?
Here's my movie idea. The Rock hits people with a 2×4.

— Chimichanga Expert (@DryDickRando) February 16, 2015
The Rundown:
Walking Tall:
Erased DVR horror:
I'm still pissed at Hollywood for passing on my movie idea; A horror film about a girl who's DVR gets erased!

— Cassie Daniels (@MsCassieDaniels) May 23, 2014
Me me me:
https://twitter.com/StormCpawson/status/612846720116875264
Adam Sandler's pickle:
Part 5 – Wishful Twitter Wishes
Born a celebrity:
Sometimes, I just wish that I was born a celebrity. That way, I won't even try hard like this to get noticed by 1D

— louis,,!! (@deIuxeIouis) June 1, 2015
Fast forwarding to see the future:
Sometimes I just wish that I could fast forward time, Just to see if it's all worth it in the end..!!

— ~EK SHAKS~ (@I_AM_JUSTME) June 18, 2015
Cashback (freezing time insomnia):
That Time Movie with Rachel Mcadams:
Enjoying kids movies:
i just wish….. that children could enjoy children's movies the way i can. the proper way

— matt, lubchansky (@Lubchansky) June 21, 2015
Part 6 – The Worst App Ideas (or best?)
Saving your own snapchats without caption:
There should be an app for removing snapchat captions from pictures for when you forgot to save it before you captioned it

— Maeg (@Maegandon) June 20, 2015
What is and what isn't raven:
There should be an app for identifying what is and isn't "so Raven" just so we're all on the same page.

— Nikki Hope™ (@thenikkihope) June 18, 2015
Drunk text deciphering:
There should be an app for deciphering drunk texts…

— KLA (@upallnignt28) June 14, 2015
Ice cream food truck:
There should be an app for the ice cream man do you know his route and times.

— Brian Baer (@THEBrianBaer) June 3, 2015
Chef movie with that Swingers and Ironman guy:
Books with sound:
There should be an app for books with sound fx included that change from page to page… Anyone want to make it!?

— Ben Pearce (@BenPurpSoul) January 31, 2015
Guy Pearce in Lockdown or Lockout:
Proofreading tweets before posting:
There should be an app for proof reading tweets before posting them

— Mujuzi (@MujuziEmmaK) December 20, 2014
Part 7 – The Number 22 (coincidence that this episode is #22?)
How do you write your 2's:
Writing the number 22 like this to piss people off pic.twitter.com/J3rve8yQNw

— MK (@marykate_kav) May 21, 2015
OCD TeST!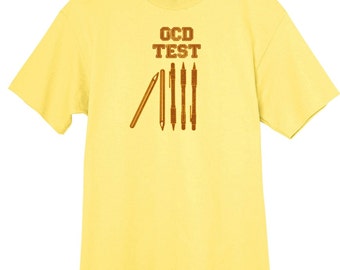 Sesame Street remembrances:
Today is brought to you by the letters L and W and the number 22 / pic.twitter.com/IpQXve67P0

— Lawrence Zeegen (@lawrencezeegen) May 15, 2015
Magazine around the number:
That's right, folks. Issue 22 is themed around the number 22. pic.twitter.com/lOHi5MjgZX

— oh comely magazine (@ohcomelymag) October 6, 2014
Seeing it a lot:
Why have I seen the number 22 a lot today??

— Destiny Studer (@Destinykay22) September 2, 2014
Today – seeing it a lot:
https://twitter.com/mariellaforever/status/612984175755444224
Part 8 – Hey Bub, It's Summer!
Party time:
https://twitter.com/jeremiuggh/status/606336591213162496
All those silly deaths in Game of Thrones:
Summer freckles:
summer is here & so are my freckles ☀️

— leslie (@lessi95_) June 1, 2015
Lighter hair:
Summer is here so hair is supposed to become lighter right?? Ily Kori ❤️ pic.twitter.com/sWI4kcBY9x

— Maria (@mariaalujann) June 3, 2015
Summer classmates:
Glad summer is here so I don't have to see any of you guys for 2 months.

— heefkeef (@mcphersonheath1) June 4, 2015
The Pharaoh Tweeteth Thee:
https://twitter.com/thepharaoh/status/40015239894269952